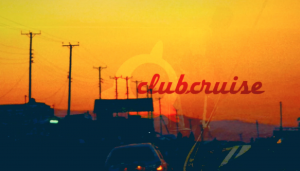 Clubcruisemusic understands itself as a platform, music label and presentation area for creative musicians. The community of life musicians, DJs, artists and professionals in the area of music production, live performance and event management, acts since 2005 local and international. The perfect fusion of creativity and organization as well as the composition of acoustic and electronic music has become the Clubcruisemusic trademark.
The founders of this Label, Max Doblhoff, Michael Schallmayer, Philip Staufer and Jakob Zdarsky complemented one another in their competences of management, organization and off course music production and composition. Today this label is run by Max and Michel. The love for rare grooves, acid jazz, funk, disco, electronic beats, house and the intense influence of world music is definitely present in Clubcruisemusic releases – yet not to be reduced to these genres only.
Get a taste and stay tuned for our brand new upcoming music releases!
Booking Requests – Clubcruisemusic:
---
Artists on demand:
DJ`s / Solo Musicians / Bands & special Showacts…for your event
Technic support on demand:
Audio – Light & Video engineering …for your event
Studio support on demand:
Sounddesign / Live & Studio recordings / Mixdown & Mastering
contact:
CLUBCRUISE MUSIC
@
Wiedner Hauptstraße 113 TOP31
A – 1050 Wien /Vienna
Österreich /Austria /Autriche
info@clubcruise.at
---
disclaimer:
1. Content: The author reserves the right not to be responsible for the topicality, correctness, completeness or quality of the information provided. Liability claims regarding damage caused by the use of any information provided, including any kind of information which is incomplete or incorrect,will therefore be rejected. All offers are not-binding and without obligation. Parts of the pages or the complete publication including all offers and information might be extended, changed or partly or completely deleted by the author without separate announcement.
2. Referrals and links: The author is not responsible for any contents linked or referred to from his pages – unless he has full knowledge of illegal contents and would be able to prevent the visitors of his site fromviewing those pages. If any damage occurs by the use of information presented there, only the author of the respective pages might be liable, not the one who has linked to these pages. Furthermore the author is not liable for any postings or messages published by users of discussion boards, guestbooks or mailinglists provided on his page.
3. Copyright: The author intended not to use any copyrighted material for the publication or, if not possible, to indicate the copyright of the respective object. The copyright for any material created by the author is reserved. Any duplication or use of objects such as images, diagrams, sounds or texts in other electronic or printed publications is not permitted without the author's agreement.
4. Privacy policy: If the opportunity for the input of personal or business data (email addresses, name, addresses) is given, the input of these data takes place voluntarily. The use and payment of all offered services are permitted – if and so far technically possible and reasonable – without specification of any personal data or under specification of anonymized data or an alias. The use of published postal addresses, telephone or fax numbers and email addresses for marketing purposes is prohibited, offenders sending unwanted spam messages will be punished.
5. Legal validity of this disclaimer: This disclaimer is to be regarded as part of the internet publication which you were referred from. If sections or individual terms of this statement are not legal or correct, the content or validity of the other parts remain uninfluenced by this fact.
---
Design /Coding /Hosting /Love by:
Christoph Resch :: MOJO IT & Internet Services – service with a sm)le <3